The rise of international health insurance
International health plans are becoming more and more popular for those not just looking to protect themselves against ever raising health care costs, but also to counter increasing national health insurance premiums. With the USA leading the list of being the most expensive country regarding medical costs, Switzerland, Sweden and then Germany coming fourth follow closely.
Not only are international health insurers able to tailor their plans to meet local legal requirements, hence acceptance is guaranteed, and Visas issued, but these same plans are flexible at the same time and provide full medical cover abroad, making sure people can travel the world whilst on holiday or because of business.
International medical plans for more favourable premiums
Whether you are national resident/ expat, freelance/ self-employed, a student or simply currently without occupation, regardless of your situation
we are your "One-Stop-Shop" for international health insurance.
Located in Germany, yet offering our health insurance services on a global stage, we have the means and partners to offer the medical insurance that suits your situation, meets your expectations and will not put you out of pocket more than necessary.
International versus German Health Insurance
Unfortunately, when applying for German private health insurance, it is not uncommon anymore to receive an acceptance only with premium loadings or back payments and sometimes even just a denial letter.
International health insurance is certainly the more inexpensive option and searching the web one will soon learn that there are many insurers and agents offering products, advertising that as cover is provided worldwide their tariffs are suitable for Germany. Too often this is regrettable not the case, therefore a pinch of scepticism must be allowed. Concrete, some fail to mention that their products have not been approved by the German Financial Supervisory Authority (BaFin), thus are not qualified as a legally adequate substitute, meaning they are classed as no more than travel medical insurance, viable for short stays in Germany only.
Our international health insurance partners
à la carte healthcare - "They are different because they care"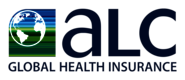 aLC Health, which is part of the American IMG Group, offer pan-European and worldwide medical cover with a good level of benefits at affordable pricing. Their policies, Prima Classic, Prima Premier or Prima Platinum have a wide range of benefits with the additional advantage of receiving instant cover via online-application. In terms of expenses their most "cost-effective" Prima Classic plan costs quarterly as little as a German private company charges per month, subsequently is the ideal product for those who simply want to receive a German residence permit (VISA).
Cigna - "Ultimate Medical Insurance"
Cigna Global Health Benefits is under the umbrella of the American Cigna entity. Their standard area of cover is worldwide, providing medical coverage to more than 80 million customers, sales capabilities in 30 countries and more than 37,000 employees to take care of your needs around the clock. In comparison to others, Cigna offer extensive flexibility to tailor any of their 3 plans, as core- and cost-sharing deductibles on both In- & Outpatient treatment, a variety of optional benefits, in-house claim-handling and exceptional cancellation terms. Their standard plan is often compared to a mid-range plan with other providers, thus it does not get any better than Cigna!
For more information on what Cigna has to offer, please click here ...
Foyer Global Health - "Moving On With You"
Situated in Luxemburg is a leading insurance company offering expats worldwide comprehensive health plans that meet your needs and offers a comprehensive benefit plan at affordable prices. You can choose from their Essential, Special and Exclusive plans all of which offer a high level of medical care and will also consider pre-existing conditions, subject to a risk assessment. No hidden exclusion costs and no maximum annual insured-sum applies to any of their plans. Global Health recognise the transgender community, and welcome all enquiries.
For more information on price, policies and benefits please click here ...
Freedom Health Insurance - Fair benefits for a fair premium
With their Underwriter 'AWP Health & Life SA' located in France, Freedom Health International offer expats of all nationalities worldwide health plans from basic to very wide-ranging coverage and at affordable pricing. A trademark of Freedom is their family-friendy approach, as not only can the second and third child be added for no extra cost, but the age limit to be classed as a child is 25, living at home or in full time education.
Globality Health - "Exceptional Health Insurance for Expatriates"
Globality S.A., located in Luxembourg, with more than 80 years experience, is a provider of international health insurance specialising in expats studying, living and working abroad. With plans offering 'essential' to 'top' worldwide coverage with 3,000+ experts speaking up to 24 different languages and available 24/7/365. For expats seeking medical insurance in Germany, in cooperation with the German DKV, Globality have tailored a product called 'YouGenio for Germany'. This includes all benefits required by German legislation, mandatory Long-Term-Care ("Pflegepflichtversicherung") insurance can be added, hence 60 months worry-free stay is guaranteed!
For more information on the product range, please click here ...
Morgan Price - "The Best Individual International PMI Provider 2018"

Morgan Price International Healthcare Ltd, a specialist international private medical insurance provider formed in 1999, is a reliable, honest, international healthcare company, providing peace of mind with simple and competitive products. They are a UK based company and are authorised and regulated by the Financial Conduct Authority (FCA). Working in various markets across the world, Morgan Price offer a range of plans appropriate to each location and are one of the founding members of the Association of International Medical Insurance Providers (AIMIP).

Germany and its tripping hazards - a very special market
Since 2009 all German residents are obliged to be in possession of a health insurance plan that meets the requirements of their legislation and this must be secured shortly after officially arriving. Travel health insurances are therefore only acceptable to enter the country!
There are many German products available, however when learning about German pricing people tend to be stunned and understandably look for alternatives.This is when they find international health solutions, the more appropriate solution and not just financially.
Not having lived in Germany for more than 60 months at a stretch, it is everybody's right to insure themselves with an international company! The insurer or its underwriter has to be registered with the German Federal Financial Supervisory Authority (BaFin) and their plans must fulfil the legal requirements of the lawgiver to receive an initial or renewal VISA from the Foreigners' Office (Ausländerbehörde).
Tho' because legislation is very vague on the requirements - a person must have a policy that guarantees sufficient health cover - all non-German health plans must correspond in type and scope to that of their statutory health system and in particular must not:
contain any exclusions of benefits on a larger scale
have reimbursement limitations on costs related to sickness
have an expiry or termination clause regarding

a certain age
professional activity
purpose of residence
loss of legal residence status
All medical insurance solutions we offer to residents of Germany are approved and accepted!
German Long-Term-Care & International Medical Insurance
As a client of ERICON broker and holding a international medical insurance plan, you have the opportunity to purchase mandatory German Long-term care insurance ("Pflegepflichtversicherung"). In combination, health insurance cover is raised to the German 'standard' and well received at the German Foreigners' Office, when applying for a VISA.
ERICON recommend:
Don't wait until 'the last minute' to purchase long-term care. Instead, have it in place as soon as you know to be remaining in Germany for more than 5 years, at any one time.